For nearly all ecommerce companies shipping direct to consumer, shipping expenses is one of the biggest impacts on the bottom line. Finding ways to reduce shipping costs can be an ongoing battle, but understanding how shipping costs are calculated and what impacts the costs can drastically help in your future rate negotiations.
The rates that are provided by many of the parcel carriers are not all inclusive. There are many other charges that are added to the base rates that calculate the price you pay for a shipment. Finding ways to reduce these additional or accessorial charges can drastically help improve the bottom line.
Fuel Surcharge:
What is a Fuel Surcharge? Fuel surcharge is a percentage of the total cost of the shipment added on to cover the cost of diesel fuel for the carriers. This charge typically ranges between 6-8% and can change on a weekly basis.
Reducing Fuel Surcharge. While it may be difficult to completely eliminate the fuel surcharge, there are several ways to reduce it. Work with the carriers during your negotiations to get reductions on the fuel surcharge. Everything in a contract is negotiable. Ship the product closer to the customer. Since the fuel surcharge is a percentage of the total cost, the lower the cost the lower the fuel surcharge.
Residential Surcharge:
What is a Residential Surcharge? A residential surcharge is a charge added to a shipment that is going to a residential address. This fee is currently $3.95 for ground and $4.55 for express packages.
Reducing Residential Surcharge: If you are shipping via UPS or FedEx a residential surcharge is difficult to get away from. Offering discounts for shipping to a business is one way to help reduce the number of residential packages. Other services like USPS do not have a residential surcharge and making sure you are accounting for that in you shipping methods is key.
Delivery Area Surcharge:
What is a Delivery Area Surcharge? A delivery area surcharge is applied to select zip codes by many carriers. These zip codes are generally remote areas and help to cover the costs of time and fuel outside of metro areas. These charges typically range from $2.80-$4.35.
Reducing Delivery Area Surcharges: Delivery area surcharges are most common with UPS and FedEx. To avoid these charges, use a USPS service or consolidator for those zip codes. Also, offering discounts for in store pickups or FedEx/UPS store pickups can also help.
Dimensional Weight: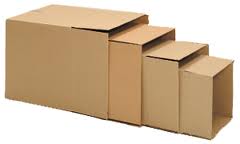 What is Dimensional Weight? Dimensional weight is the calculated weight of a package based on the dimensions. This is calculated by take the dimensions (LxWxH) of the box and dividing it by a factor. This factor is around 139 depending on the carrier. This will provide you with your dimensional weight and the carrier bills at the great of the actual weight and the dimensional weight.
Reducing Dimensional Weight Charges: Optimizing your box sizes is most important. Ensuring that you are using the proper box size for each shipment will help lower your dimensional impact. Work with the carriers to negotiate a better Dim Factor. Everything in your agreements is negotiable and if you have products that are impacted by dimensional weight make sure to negotiate the best Dim Factor possible.
Oversized Package Surcharge:
What is an Oversized Package Surcharge? An oversized package surcharge is applied to packages that the length + girth (2x width) is greater than 130". This surcharge will range from $95-$115 depending on a residential or commercial shipment.
Reducing Oversized Package Surcharge: Optimizing the box size is the most obvious way to combat this surcharge. Just like the dimensional surcharge you are going to want to ensure you are using the right size box and inches matter. Shipping these packages via LTL can also be cheaper than shipping via Parcel. There are also methods of Ground with Freight pricing may work. I suggest talking to your carrier rep about that to learn more and if you qualify.
Third Party Billing Surcharge:
What is Third Party Billing Surcharge? Third party billing occurs when you ship a package from a third party location not registered to your account. This would most commonly affect companies using a fulfillment company or other 3rd party companies to ship packages on their account that is not registered to that location. The fee is currently 3.5% on all shipments.
Eliminating the Third Party Billing Surcharge: While this seems like a hefty fee for shipping products from a third party, this can be easily eliminated. Get with your carrier rep to register the account to the master agreement. If this is not possible try to negotiate that fee to be waved.

There are many ways to reduce the costs of fulfillment. Taking advantage of every cost saving opportunity requires a deep knowledge and understanding of the process. It is always better to work with an expert that understands fulfillment in order to maintain or build a competitive advantage.
Contact IDS to speak with one of our team of experts. If you are interested in more ideas to cut your order fulfillment costs you should check out these additional resources from IDS.
How to lower costs and get maximum value from your fulfillment center
How location affects fulfillment costs