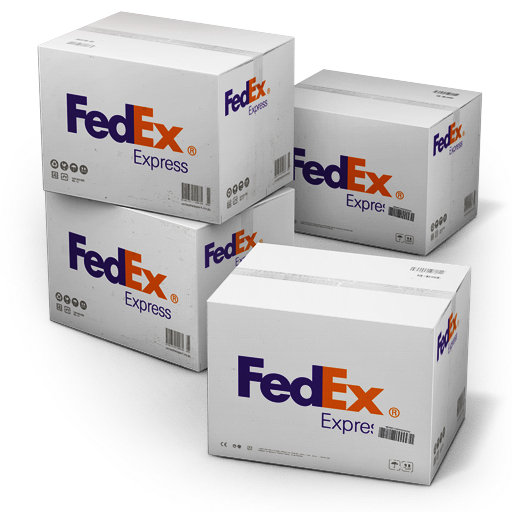 Recently, we published a post detailing the new holiday charges to be implemented by UPS during the 2017 peak season. Since that posting, FedEx has announced their plans for the holiday season this year, and surprisingly, they don't plan to change much at all.
FedEx has announced that they plan to charge more for holiday packages that are oversized, unauthorized, or require special handling. In their announcement, FedEx Corp stated that it was "foregoing special charges for most packages shipped to residences during the chaotic holiday season this year as it squares off against rival UPS in a fight for a larger share of the millions of items now bought online."
Between November 20 and December 24, will raise its surcharge for additional handling by $3.00 per package, for oversized goods by $25.00 per package and unauthorized shipments by $300.00 per package. For those who don't know, an unauthorized shipment is defined as one weighing more than 150 pounds or measuring more than 9 feet long or more than 165 inches (just under 4 feet) in combined length and width. In the last ten years, over-sized holiday deliveries have tripled and make up more than one-tenth of all ground volume for the shipping company.
Two months ago, UPS their new surcharges that will effect shipments around Black Friday and the holiday peaks. In short, they announced that it would add 27 cents for residential deliveries from Nov. 19 to Dec. 2 and Dec. 17-23. It will add a fee of between 81 and 97 cents to overnight, second- or third-day deliveries for residential deliveries Dec. 17-23. There are other charges for oversized packages. UPS will also charge a peak surcharge on some international air-shipping routes.
If you would like more information on these charges and changes to the holiday prices, we go into much further detail in our previous post. And, for more information on the changes and prices FedEx will be implementing, visit this link to access all of the information needed. We understand that the holidays can be a very stressful time for shippers and online retailers, and we would love to discuss your shipping and parcel needs. Contact IDS today.