IDS Fulfillment will be attending the 6th Annual Operations Summit in Pittsburgh, PA from March 27-29. Stop by the booth #403 to grab some IDS swag, ebooks, and to talk with someone from the IDS team.
While you are at the show, you may want to get away from the floor for a while to decompress. Allow us to be your tour guide for the best places to visit, take clients, and hang out with friends and family.
---
5 Star Restraurant
Pittsburgh has many wonderful 5-star restaurants. If you're in town for the Summit, you may be trying to impress potential clients. In order to do that, you need to take them to the best the city has to offer.
LAUTREC
Located in Nemacolin's Chateau Lafayette, LAUTREC masters and redefines European-American Cuisine. Awarded with the Five-Diamond Restaurant award by AAA since 2007 and Five-Star Restaurant by Forbes Travel Guide since 2009, you won't want to miss out on one of the best dining experiences Pittsburgh has to offer.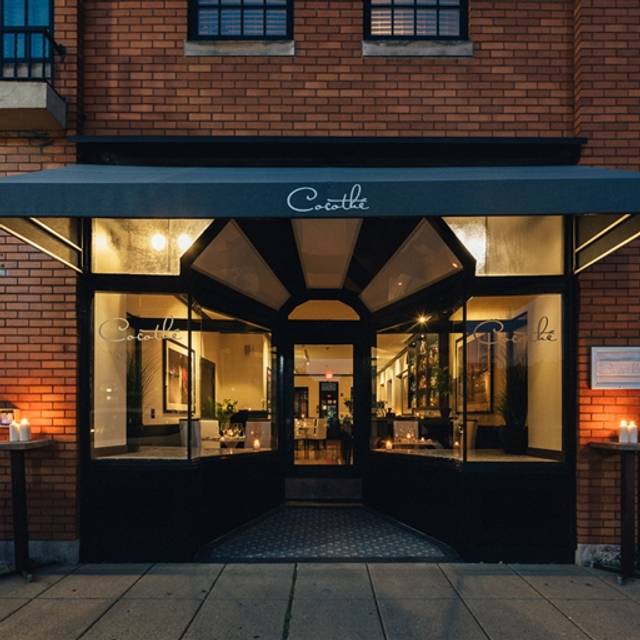 Cocothe
Opening in 2012 originally as a high end chocolate and tea retail shop, Cocothe transitioned into one of the most competitive fine dining restaurants in Pittsburgh. With only 20 seats, it is the perfect place to entertain clients in an intimate setting.
UMI Japanese Restaurant
If you are looking to expand into a different palette, Umi is one of the best choices you can make. As one of the top high end Japanese chains, Umi rarely disappoints. With many sushi variations and a $75 omakase meal, you are sure to impress clients with this adventurous cuisine.
---
Casual and Family Dining
Want to go out for a night on the town without breaking the bank? Did you bring your family to the city with you? Pittsburgh also offers many family-friendly and budget friendly choices that will make everyone smile.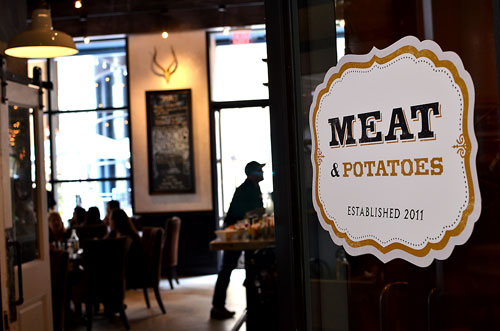 MEAT and POTATOES
Meat and potatoes have become a staple in the average American diet. Chef Richard Deshcantz wanted to take a simple approach and create a menu filled with the type of food a chef would eat after a busy day at work. MEAT and POTATOES is also one of the city's top gastropubs (a pub that serves high end food and craft brews) and is located in the heart of the cultural district.

TESSARO'S American Bar and Hardwood Grill
Owner Kelly Harrington had one vision in mind when he took over this old neighborhood bar: to create a genuine, authentic hamburger. Tessaro's has been serving one of the nation's best burgers ever since. The burgers are made with an exceptional blend of select beef cuts take some creative twists on the famous burger. With everything staying below $15, this is a destination you do not want to skip.
SMOKE BBQ Taqueria
This place is a little different, offering no reservations and runs as a cash only restaurant. However, SMOKE is praised for its unique variations on simple cuisines. Everything is smoked and cut fresh. They offer many varieties of brisket in different fashions. And have a fun menu for brunch. You definitely want to check this place out in Pittsburgh.
---
Entertainment
We're sure you aren't only planning on attending the Summit and eating while in Pittsburgh. Depending on the weather and your interests, there are many historic sites to see and festivals to attend.
Carnegie Museums of Pittsburgh
Probably one of the most known museums, the Carnegie Museum of Art and the Carnegie Museum of Natural History should be on your radar while in Pittsburgh. During the weekend of the Summit, the museum of Natural History will be featuring the Amazing Butterflies exhibit with 100% interactive twists and turns. If you are with family, do not miss this opportunity to learn everything imaginable about butterflies.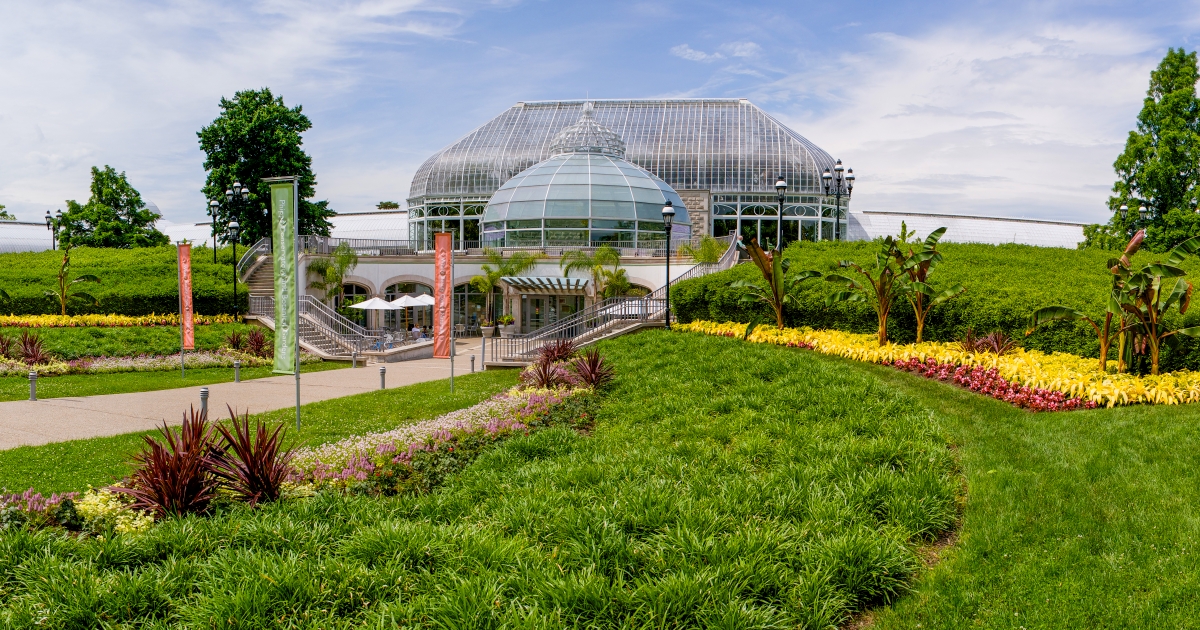 Phipps Conservatory and Botanical Gardens
Known as one of the most beautiful places to visit in Pittsburgh, Phipps Conservatory is full of life and blooming every day. They currently feature orchids and tropical bonsai, a Pittsburgh-themed Garden Railroad, and Gourmet dinners in the Café.
Penguins VS. Blackhawks
Calling all hockey fans! On March 29 you can see the Penguins take on the Blackhawks at the PPG Paints Arena. Grab you jackets, buy some cheap beer and popcorn and get your seats for this sure-to-entertain game!
PA Maple Festival
March 25, 26, and 29th, the Pennsylvania Maple Festival is an annual event in Meyersdale (right outside Pittsburgh) to celebrate the coming of Spring, the tapping of maple syrup from local maple trees, and the heritage of the Laurel Highlands area. If you are curious about the Pennsylvania culture, or just really like maple syrup, come on out and check out the Maple Festival.
There are many things to do and see in Pittsburgh. We know there isn't time to visit everything, but we have highlighted some of the best things to get to while you're in town. Try to get out and have some fun, and be sure to visit us at Booth 403 at the 6th Annual Operations Summit. Schedule a time below to meet up with us at the show!