IDS Fulfillment will be attending the Internet Retailer Conference & Exhibition (IRCE) June 6-9 at McCormick Place West in Chicago, IL. Stop by booth #420 to pick up some IDS swag, ebooks, and meet with people from the IDS team.
While attending the conference, you may want to get away from the floor for a while and take in everything the city has to offer. Allow us to guide you in the right direction.
5 STAR RESTAURANTS
Chicago has some of the best that the culinary world has to offer. While attending IRCE, you may need to impress current or potential clients. Here are some great 5-star destinations that are sure to impress.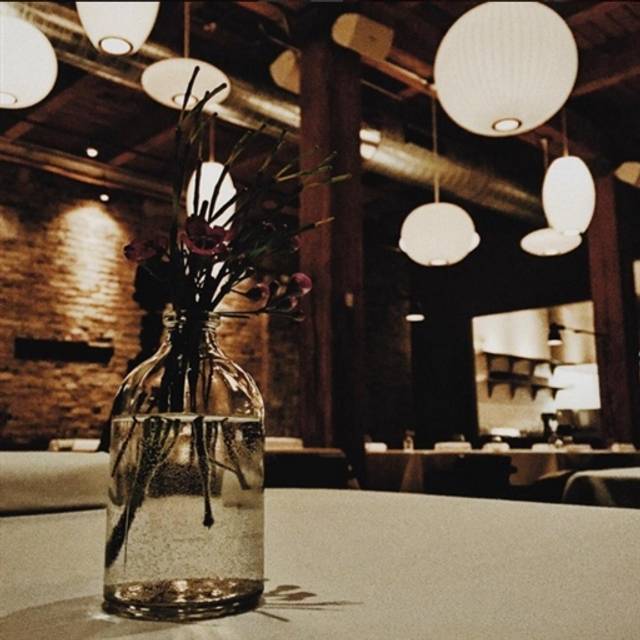 ORIOLE
If you are in the mood for high-end, small portions Oriole is the place to go. Located on an alley-like street on Chicago's West Loop neighborhood, Oriole is like no other. Offering an "extended" tasting menu, presented by executive chef & owner Noah Sandoval, earning 2 Michelin Stars and featuring an open-kitchen experience, Oriole is sure to leave your clients talking and inspired.
TRU
Maybe your taste buds and potential clients are in the mood for something a little more exotic. If that is the case, head over to St. Clair Street right off the Magnificent Mile and try some high-end-top-rated French cuisine. TRU is known for its amazing caviar features, the signature offering Coral Caviar, showcases ten hand selected caviars to indulge in. A dining experience this nice comes with a dress code: men must wear a jacket, and women must dress elegant-casual or in business attire.
MASTRO'S STEAKHOUSE
Everyone loves a good, well prepared steak. If that's what gets your clients excited, check out Mastro's Steakhouse on Dearborne St. Praised as one of the "Top 10 Steakhouses in the US," Mastro's is sure to keep everyone full and satisfied. Formal attire is required to dine, and reservations are made easily online. Get you steak on as Mastro's. http://www.mastrosrestaurants.com/
CASUAL AND FAMILY DINING
Want to go out without breaking the bank? Did you bring your family to Chicago with you? Chicago offers many budget and family-friendly options that everyone can enjoy.
BIG & little's RESTAURANT
Featured on Diner's, Drive In's & Dives (twice), Mystery Diners, and many other food television shows, Big & Little's is a very family-friendly, fun destination to go out and eat some high quality food. They offer three location spread across the city, so finding one shouldn't be too hard. They feature unique sandwiches and tacos that are sure to get everyone full and satisfied, and leaves them with bragging rights for having eaten at a "famous" restaurant.
LOU MALNATIS PIZZERIA
When you think Chicago, you think DEEP DISH PIZZA. If you absolutely have to get a famous deep dish in the city, the only place to go is Lou Malnatis. With locations all over the city, you would have to try to miss this place. Family-owned and top-rated, Lou Malnatis is a Chicago staple you must take clients and your family to. https://www.loumalnatis.com/
GE PA DE CAFFE
If you want to try something a little different, GE PA DE is the place for you. It offers an authentic Italian caffe experience: small, to-the-point, and delicious. It is as if they were plucked from the streets of Rome and placed in Chicago for you to enjoy their gelato and paninis. It is a light meal, but the experience in one for the books.
ENTERTAINMENT
Surely, you did not come all the way to Chicago to spend every day inside at the conference. In a city bustling with culture and destinations, you need to know the best things to stop and see.
ADULT ZOO NIGHT
ADULTS ONLY! Here is your chance to explore the Lincoln Park Zoo at night (and enjoy a few cocktails while you're there). Guests will enjoy unique animal chats, concessions, including cash bars throughout the zoo and tons of entertainment at this after-hours event. Get your ticket online and head out to the zoo June 8th for a sure-to-entertain evening of animals.
CHICAGO BLUE'S FESTIVAL (June 9-11)
Though it begins at the end of the conference, you will not want to miss this most popular and fun event. Lasting the whole weekend, the Blue's Festival features many famous and up-and-coming blues artists. It is located at Millennium Park and offers FREE admission.
CLOUD GATE
Thanks to many movies and TV appearances, one of the most popular tourist destinations in Chicago is "The Bean" at Cloud Gate. It is a giant, metal bean covered in reflective mirror. When in the city, you must stop by for the ever-famous photo-op this amazing art piece has to offer.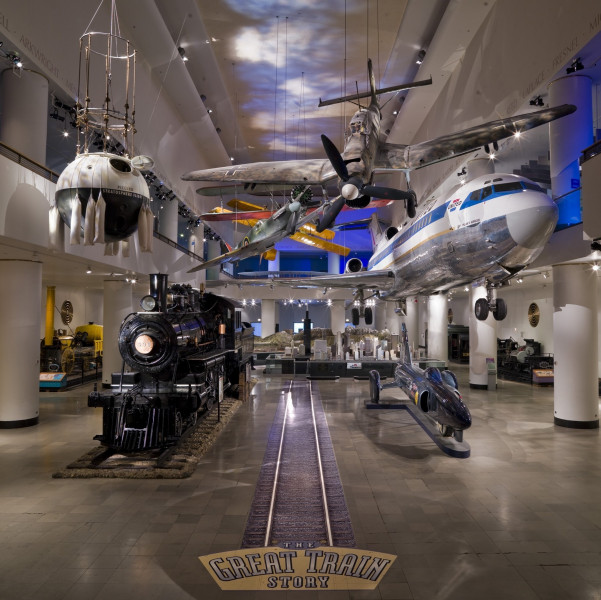 THE MUSEUM OF SCIENCE AND INDUSTRY
If you need a good place to take your family, the Museum of Science and Industry is your place. It is one of the most interactive and educational museums in the US. This museum explores everything science from past to the future. With the famous "idea factory" exhibit and "Ships" and "You- the exhibit about the human body," it is impossible to leave without a new appreciation for life and science.
There are so many things to see and do in a city as bustling as Chicago, and we know there is no way you can visit all of them. Hopefully we have provided you with some of the best highlights to make your trip for IRCE that much more enjoyable. Go out and experience Chicago, and be sure to stop by booth #420 at IRCE to learn more about how IDS Fulfillment can help you grow your business.