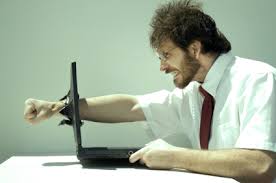 In today's technological age, advertising is everywhere. Every app you open, or every web page you pull up is going to have an ad on it somewhere. One of the biggest meccas for advertising is Facebook. It is very uncommon that someone does not have a Facebook page, and Facebook is known for target advertising. So, how can you take advantage of Facebook's advertising to ensure your success?
Create Highly Targeted Ads
One wonderful thing about Facebook advertising is the ability to decide who your ads reach. Leveraging this by creating highly targeted campaigns can result in more successful ads. Consider who you are targeting and the reason behind it. Who uses your product the most?
Is your majority male or female or both?
What is the average age of your customers?
Where do the majority of your customers come from?
Try using Facebook insights to get an idea of the answers to these questions and use this data to aid you in creating your ads. The people who like your page indicate the type of people who would generally provide a positive reaction to your ads. Focus your ads around these statistics and choose the options that best fit your needs. You can also target by state, city and zip code to target your ads by popularities in a specific region.
Customize to Appeal to Your Target Market
Now that you have focused your target market, you need to create ads that cater to that particular group. For example, if the majority of your target base is men in their 30s, create an ad that speak to men. Because you are able to personally choose the demographic you are targeting in your ads, you also have the choice to run multiple different ads that target many different groups. An ad that may be popular with men may not be so popular with women; consider switching things up by gender. Splitting your target market and creating custom ads for individuals will increase the success that comes from your campaign. Using a specific strategy can result in a higher click rate and lessen the cost per click since your ads will focus on a smaller target market.
Do Everything You Can to Make Your Ads Attention-Grabbing
Businesses are only allowed one thumbnail photo with a maximum of 135 characters, so you have to take full advantage. Use clear, close-up images that really make an impact. Do not use images that are zoomed out or don't really make much sense. Customers are more likely to click on ads that provoke some sort of interest to them and draw in their attention: attention grabbers. It is also very important to have text that is equally as interesting alongside the image to double your chances of getting that click. A nice photo may get them to look, but the text is what ultimately makes some click. Consider what would make you click an ad. A&E created a highly successful and funny ad for their new episode of Bates Motel:
The ad is large, catchy, invokes interest, and subtly includes a call to action. Using text that makes and impact is very important to the success of your ad. Specials and discounts are also very successful and grab your audience's attention in advertisements.
Always Run Tests on Your Ads
Continue to test your ads to find out what does and does not work for your company. It is beneficial to run several different ads for certain periods of time and learn how they perform. Switch up the pictures and/or text in the ads that aren't doing as well and look for measurable improvements. Run the successful ones in a campaign, but keep in mind that people are continuously changing, and so are the things they find appealing. New trends surface also, so it's important to continue to re-evaluate your target market and create newer ads accordingly.
Facebook ads provide a great way to promote your business to the individuals who matter most to your company. Always keep in mind and prepare for the changing demands and trends, and make sure your ads are appealing. Target adverstising can be tricky, but it is a highly valuable asset that, if you can master, will highly impact your click rate and sales.